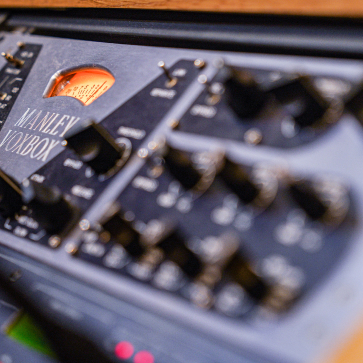 Our microphones are always hot and ready for action. Whether it's vocals, drums, keys, or the whole ensemble, it's instantly good to go. We seamlessly blend modern and vintage equipment to capture those timeless performances. With a wide palette of instruments and effects at your disposal, creativity knows no bounds.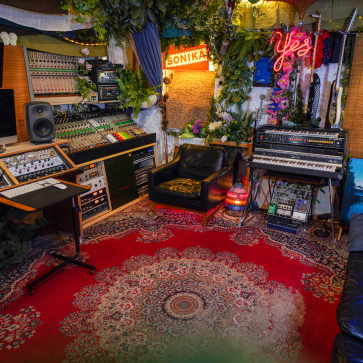 We don't have a predefined sound. We have YOUR sound and the song in focus when taking the music from memo to mix. We keep one ear on the big picture, focusing on what makes your music move – and the other ear on the details that make your production unique.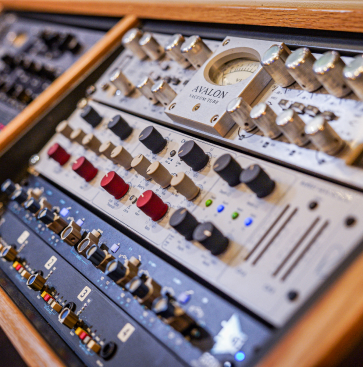 We have a hybrid situation going here. Classic pieces of outboard gear for warmth and character and clinical digital tools for precise control. The best of both worlds. We enhance your tracks, finding the balance, clarity, and adding that extra depth and weight to make your music truly impactful.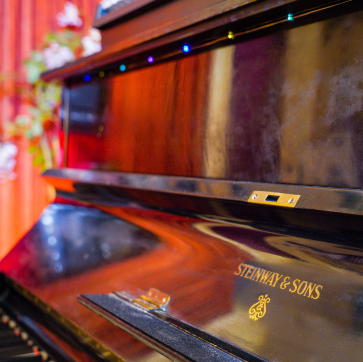 Over the years, we've written and co-written countless songs with artists, bands, and songwriters. If you're on the lookout for a composer or songwriter for your project, we got your back.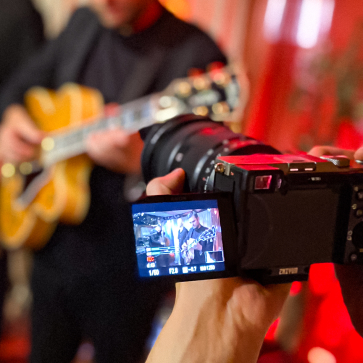 If you want to have a filmed live performance, music video, behind the music documentary or visual content for social media we can make it happen. Read more